---
Posted by Richard Lippert on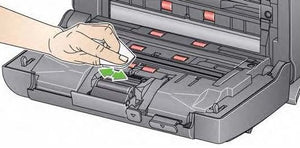 The Kodak Picture Saver Scanning System is ideal for digitizing box loads of old printed photographs. Keeping your scanner clean ensures scanned photos are of the highest quality.
---
Posted by Richard Lippert on

If cleanliness is next to Godliness, then the road to hell is paved with dirty photo scanners! Here are 6 Tools & Tips to help you keep your scanner clean.